Karaoke SuperStar 4 DVD Package
Express 2-Day Delivery Option: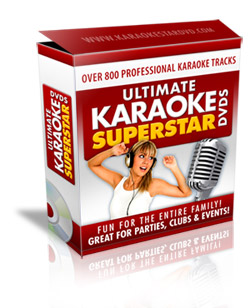 You are about to place an order for the Brand New Karaoke Superstar 4 DVD Package with worldwide express delivery (2-3 working days)
If you're in a hurry to get these, this is the option for you. You'll pay an extra $30 for express shipping.
The total cost is $97.00, (inclusive of worldwide express delivery). The 4 DVD package would arrive within 2-3 working days.

If you're not in a hurry to get the DVDs, you can still opt to go for regular shipping instead. It will take about 12-15 days to arrive. It costs only $67 ($30 lesser) and you can order it below: